So the other day the poor dog had to get on the road with me again. We drove for a little more than an hour to the -believe it or not-
Dog Paralympixx! 🙂
We came to represent, of course.
I kind of expected a very small gathering of people with handicapped dogs. Instead, there were 30 participants with varying disabilities and what felt like at least around 200 people! The participating dogs had to master an obstacle course (some of the obstacles were sausages…), there were booths with doggy stuff, food stuff, photography, rescue organizations, crafts, you name it, it was there. Quite a big thing, and they even had a TV camera team, two newspapers, and a radio station! Manni and I found our calling, of course.
Since he had been training for his special day for months, it was not a big challenge for us, of course! 🙂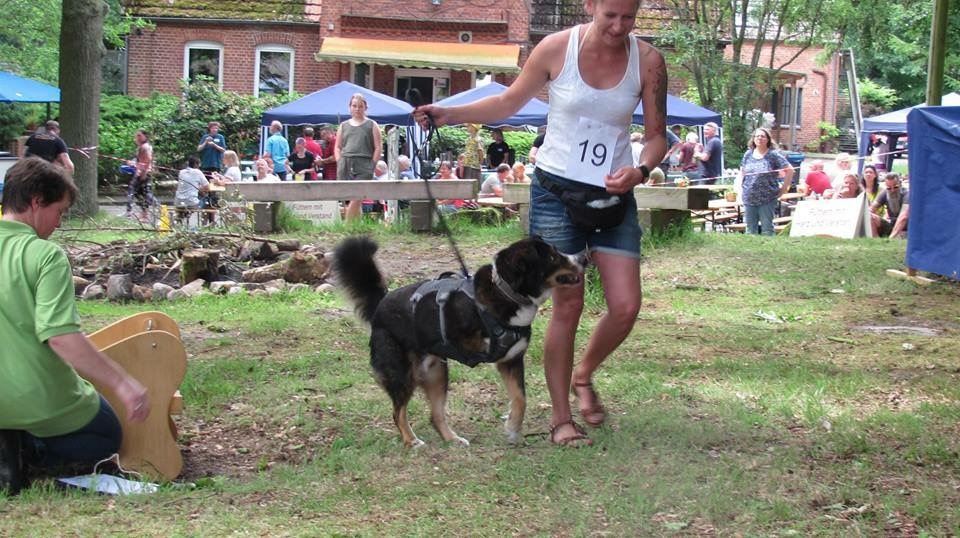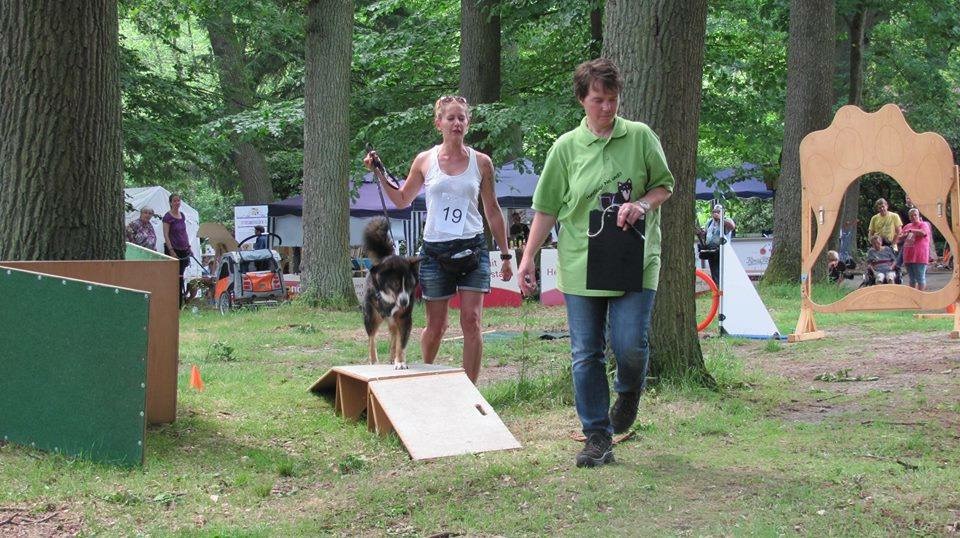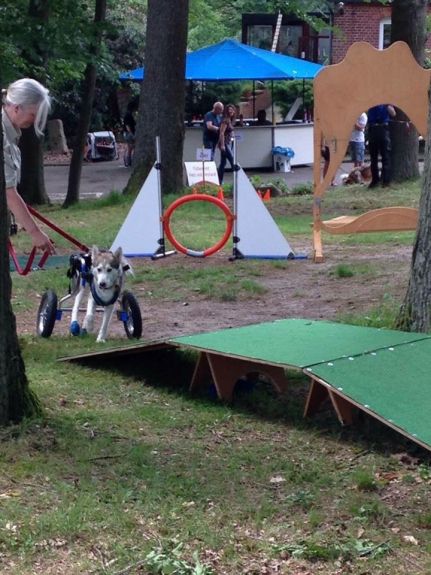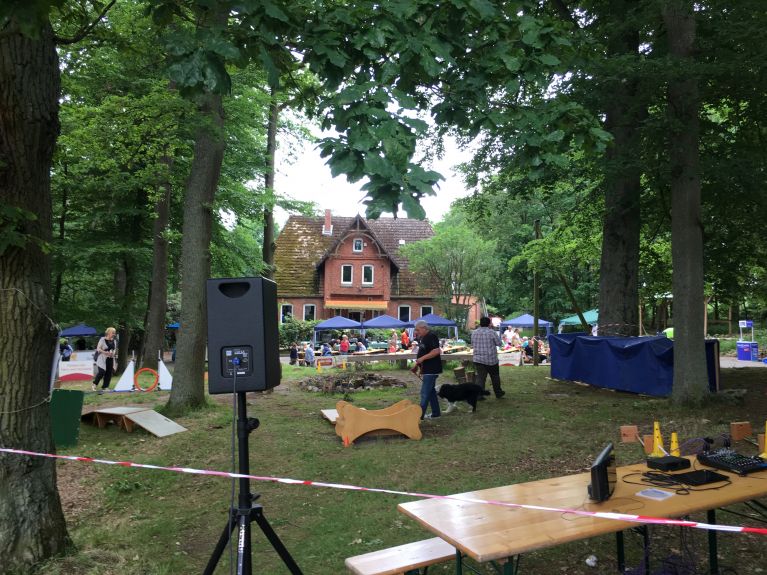 An amazing number of wheelchair dogs were there, too, but we also, for once! got to meet other tripawds and some of them with osteo. It was a fun-filled day, even if some of us had to take breaks from all the excitement…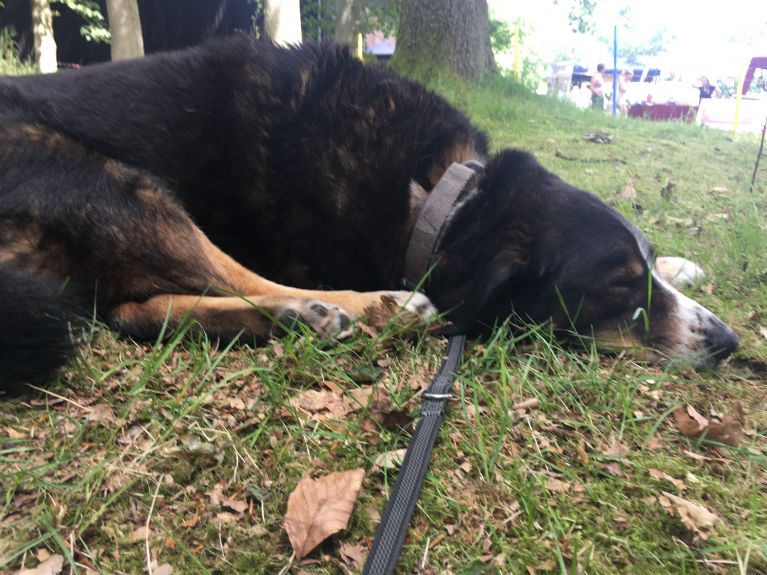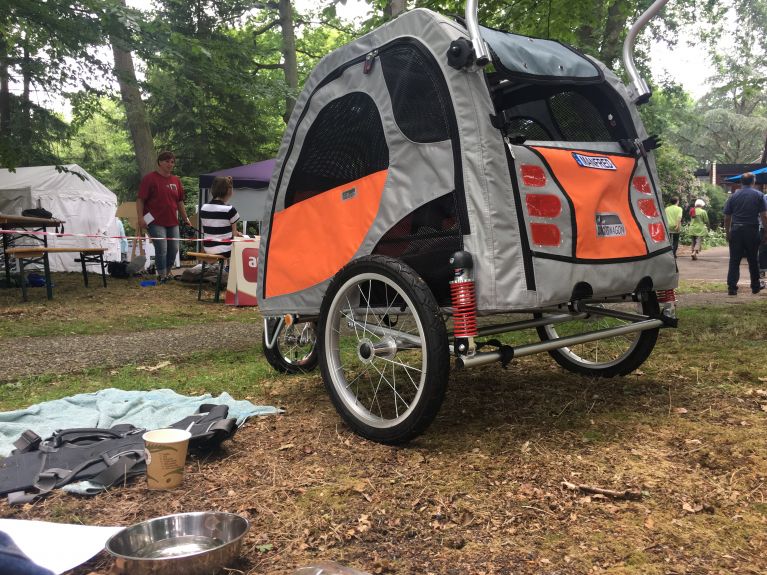 Manni and I never got behind the scoring system but we ended up in 11th place (out of 30) . Which I thought was great and maybe there were supposed to be 3 wheelchair doggies in the first places, but Manni was so mad he told me he'll try again next year…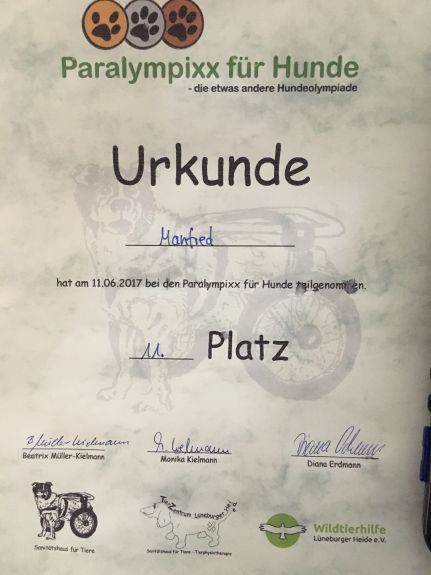 They also had a professional photographer who was rather smitten with Manni's eyes 🙂 and who did a very good job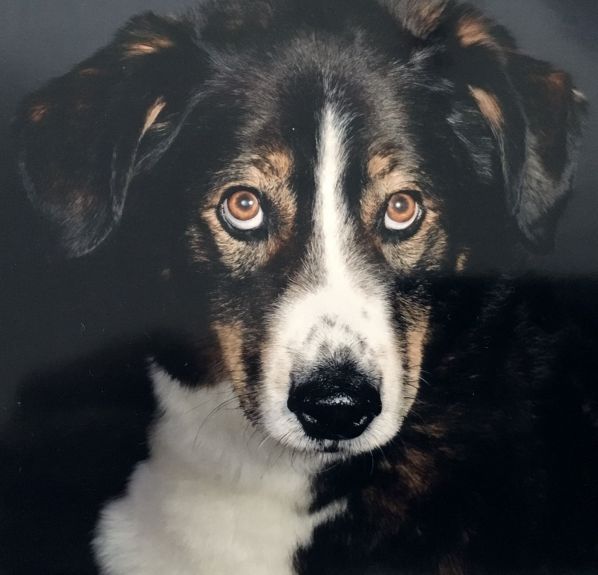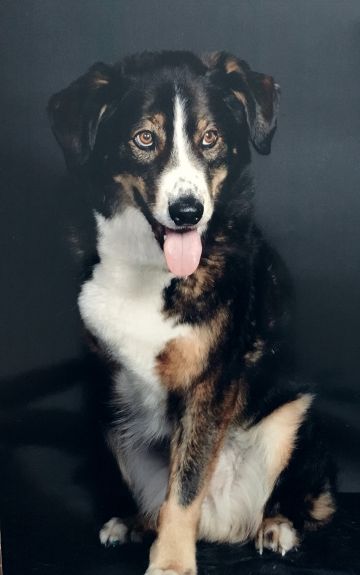 This dog is just a little too cute for his own good (and mine). And apparently one of the newspaper writers there thought so too and interviewed us. you can find the interview here:
https://www.rotenburger-rundschau.de/lokales/rotenburg-wuemme/bei-den-paralympixx-fuer-hunde-geht-es-um-spiel-und-spass-von-ann-christin-beims-119490.html
but I'm afraid you'll have to google-translate it if your German doesn't happen to be up to par 🙂
And now, while I would usually make this an extra blog post, I have to cram this next topic in here because I just may have to write another blog with a liiiittle suprise at the end of next week. No telling yet though 🙂
Anyway, the other biiig topic: our Embark DNA-test has finally come back!!  I find that thing totally exciting. Not only is Manni basically  100% outbred (I didn't even know that was a word but apparently it's the opposite of 'inbred') and 100% European Village Dog (with a tiny fraction of German Shepherd DNA, Wyatt Ray, watch out 🙂 !), but he tested a 100% free of genetic diseases of any known kind!
Not that this helps any in a cancer situation but it's still a good feeling, to be honest. If anyone's bored, here's our results:
https://embarkvet.com/dog/manni
Or, the reader's digest version: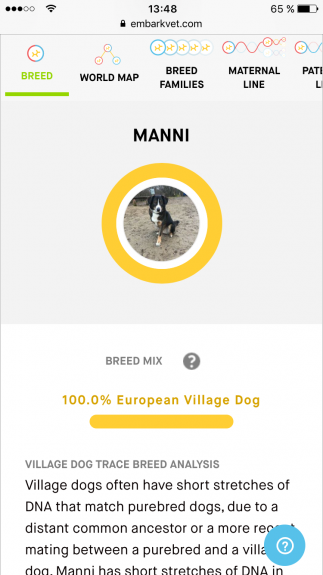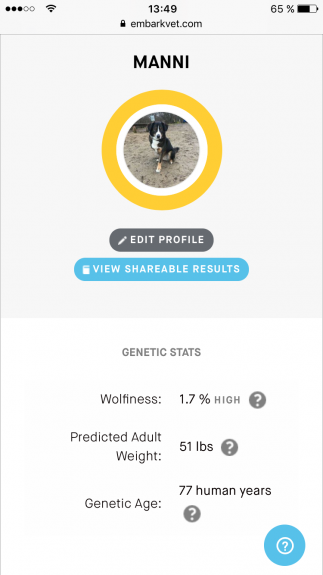 The Genetic Age came as a little shock to me, to be honest. I don't see Manni as almost 80 somehow. Maybe I really should be a little more lenient with his regiment…or maybe not 🙂
So people, that was the news from this part of the world. Watch this space for possible excitement in the days to come…. 🙂
tina