So mom said I was allowed to take over the blog. Huh. I wonder what's up with that. Not that I need her permission really. I mean, you know. She said that everything's been said about her trip and she had nothing left to add. I don't really know what she means by that but I mean really, who cares? I do believe she talks about her being away. and yes, I did notice. Oh yes I did. Nothing gets past me of course! Or what did you think, huh??
You know, one day, we're having fun, going places, the next day: bam, she's gone. But  so what. It's not like I need her. At all.
And there's always dad. And you know what he said when mom up and left? He said: ok dude, how about a male-cation?? Hey, sure, I said, bring it on!! So off we went in that big version of the Royal Carriage. Dad calls it RV, which is really stupid because shouldn't it be RC?? Oh well, hoomans. Or fridge-openers, whatever you prefer. Anyway, he spent half a day packing my stuff and off we went. Showing mom that nobody needs her to have fun!!
It was a really hot weekend and me dad decided that we should cool off and that meant we only went to places that had a lake. Not that I swim. I mean really, Royalty bathes, right??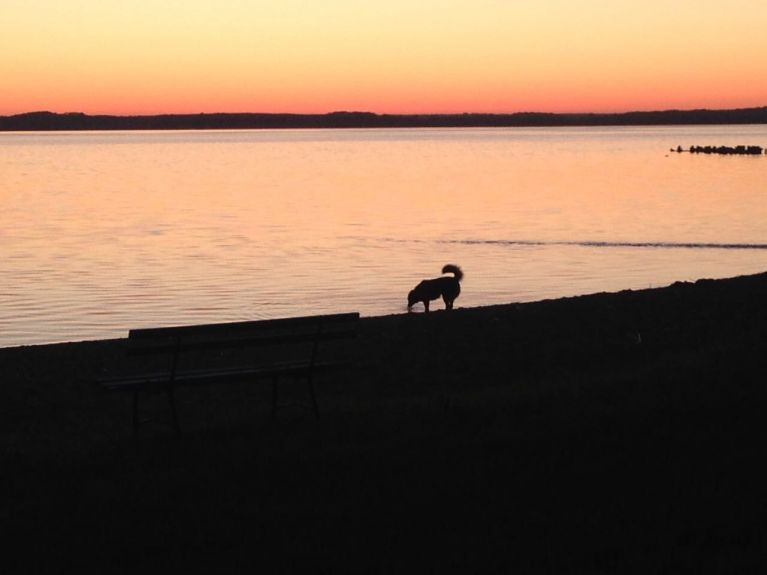 So we sent mom these pictures to wherever she was to show her that nobody needs her to have fun! Ha!
And guess what: she sent us these back: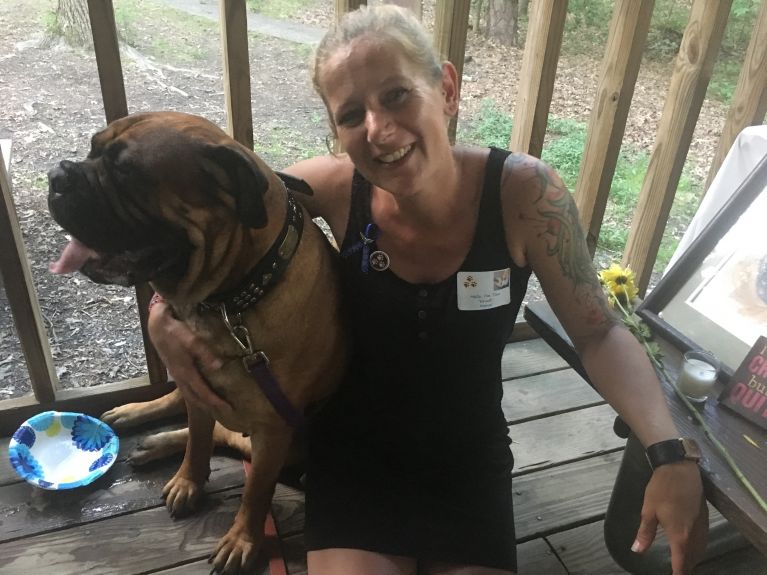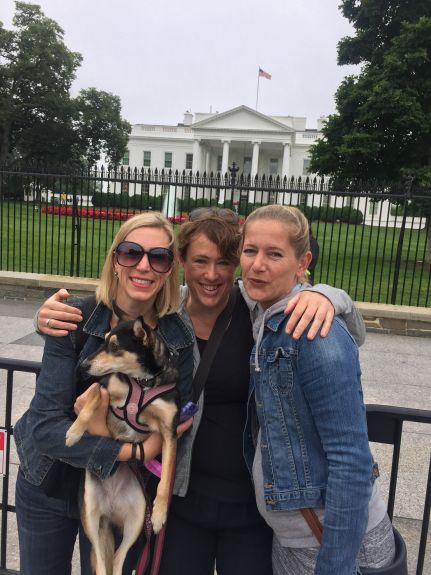 I mean, really?? No idea where that is and who caaaaaares!! If she thinks being with other dogs is more important than being with me I say FINE! Have at it! phhhew.
As you can see, dad and I had tons of fun although I have to say it gets pretty exhausting this life on the road.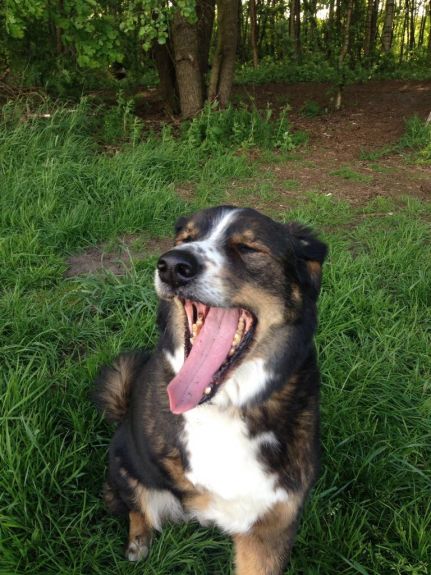 So we were gone a few days and then all of a sudden dad said: ok, you're off to grandma's!
Hello?? what in the world? I mean, grandma is cool and at least I get to have some peace and quiet there, she takes me to see the neighbors who have a cupboard with goodies in the kitchen and they never close the door so I can get in there better and get me some butter and other good stuff! Those are really nice people that know just how to behave! What grandma doesn't quite understand yet is that there is no point in walking any other way than the direct route to the neighbors. But I've been teaching her by just simply refusing to go anywhere else and just sitting down until she gets it.
so after three nights at grandma's house all of a sudden, I think, do I see something??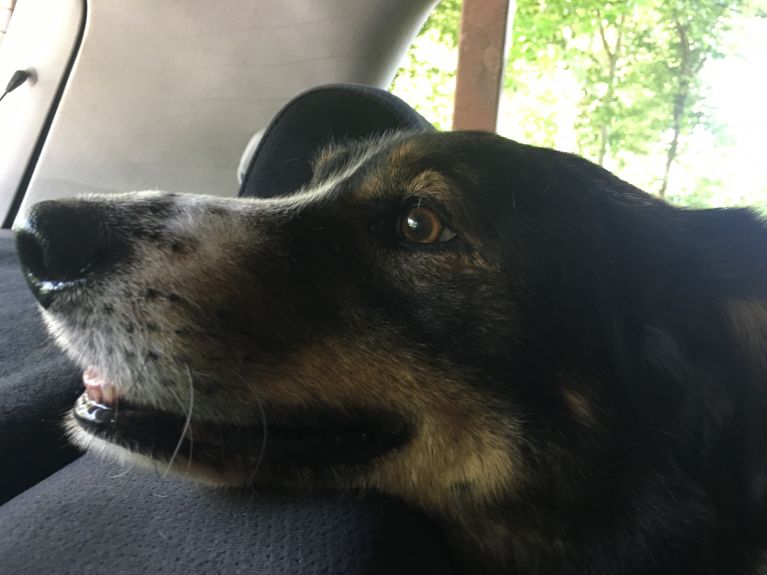 That's me mom!!! Mom's back!! Mom's back!! I get reeeeaaaally excited for about ten seconds before I remember to pout. I can have fun without her and it really is just not ok to just up and leave. and meet other dogs without me. And tell my life-story to people without me holding court.  I'll show her. There you have it.
However, mom does seem a little more relaxed than before her disappearance. If you ask me she has a tendency to get a little high-strung. Or anxious. I mean, she could just take my cues, really, and act a bit more appropriate around me, as would be fitting for my court. So maybe that trip she went on was a tutorial? "How to behave around dog royalty", or something like that? Hey, you know, if that's the case: I'm all for it!
So right the next day she was set on showing me a good time. Not that I need to be shown, mind you, I know very well how to do that. But she went to get the Mannimobile (or little Royal Carriage) and we went to get ice cream! Yay!! If I always get ice cream when she was away, hey! Go! Do it!
and not a day later, they packed up all my stuff again and we took the RC and went to a party at my dad's brother's house on the other side of town. I am sure they threw this party for me (who else, really), and they were probably trying to be thoughtful when they also invited a Jack-Russell-Terrier lady for me to have company but they could have chosen someone with a little less energy. Boy, those youngsters get annoying. Seriously! My only way of escaping was getting onto the kids' trampoline! Ha! That annoying little thing had no way to get on there with me guarding the entrance! So I finally found me a quiet spot. I am so clever sometimes, I amaze myself.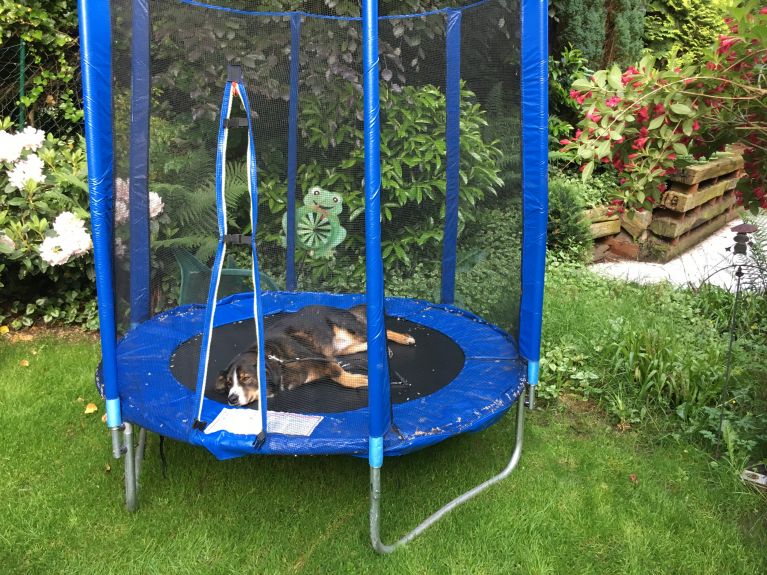 From the party we went off again to spend a night somewhere else yet. Apparently that's what the RV (RC, tomatoes, tomahtoes…) is meant for, not that I agree. However, the folks finally pimped that one too, to let everyone know to make way for this Royal Highness:
We went to a lake again, I had the Mannimobile to relax some (and dry off) and it was pretty nice to be able to be outdoors all the time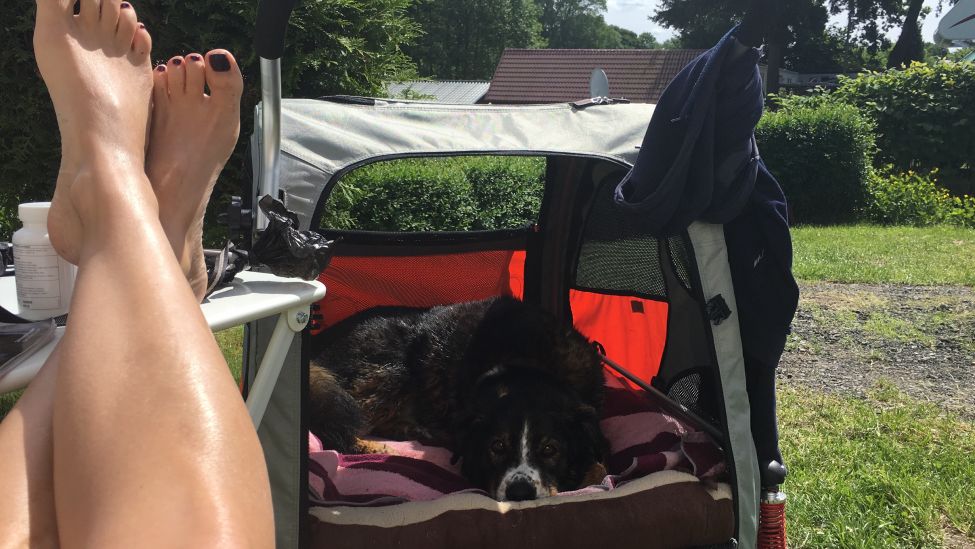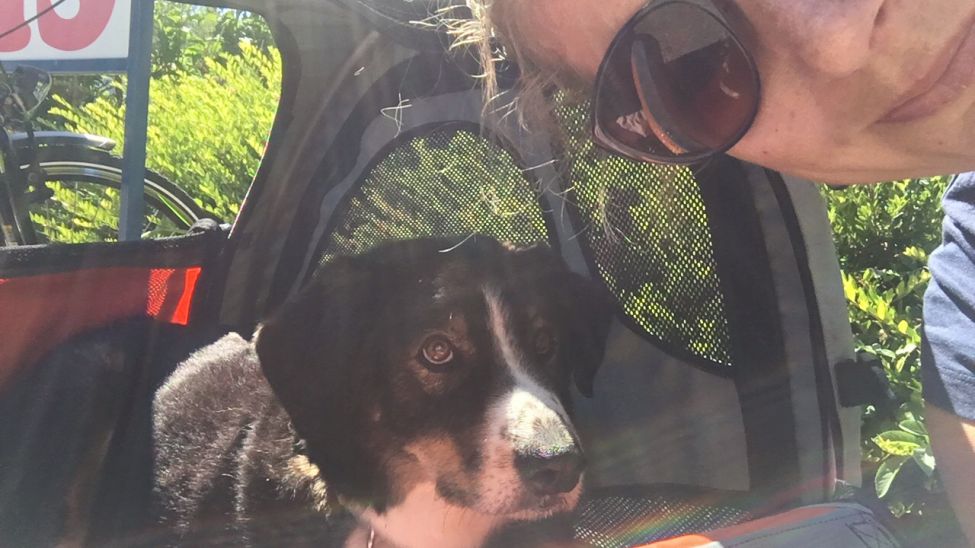 It is kind of exhausting at the same time though. And when I get tired I sometimes forget that I'm all grown up, independent and basically cool as can be and then I really just want to have some physical contact with my mom. I have to be close to her and touch her. No cuddling, mind you! And don't tell anyone of this little weakness of mine or else!!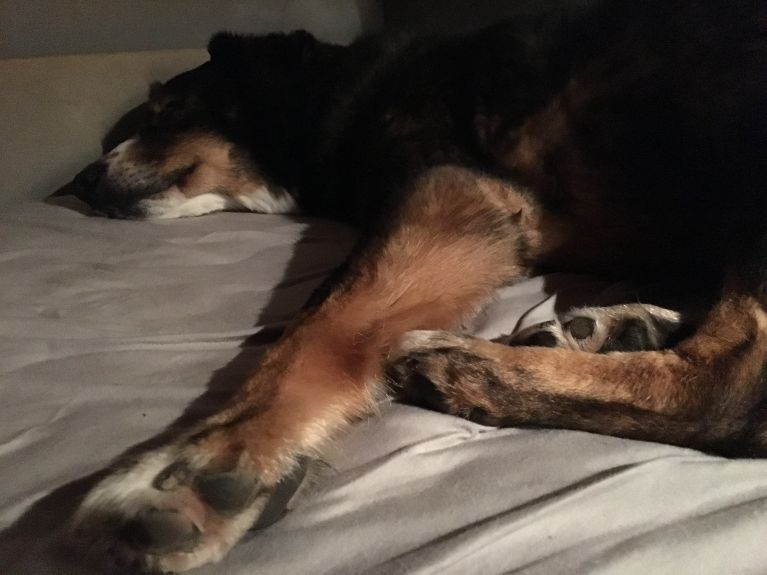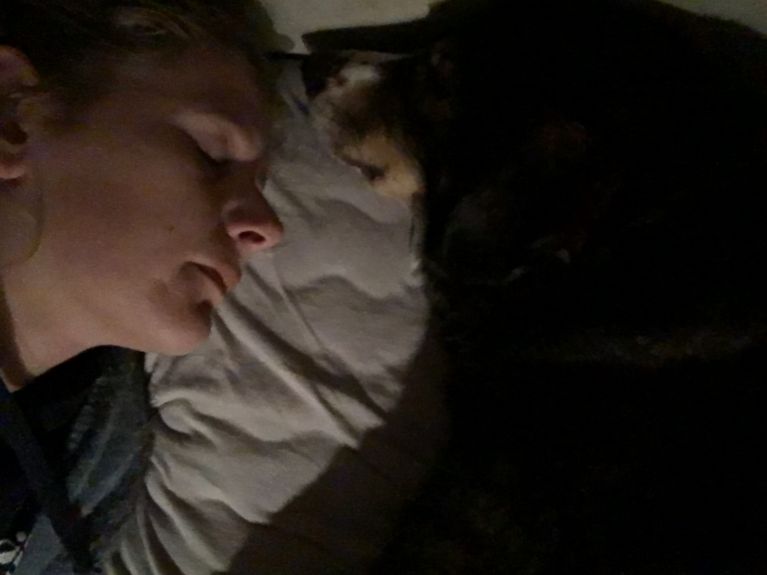 So when we finally, finally went home again I am sure you can understand that I was reaaaaally tired and let the folks do all the unpacking. I mean, jesters are really for my amusement but they do come in handy in other situations,too.
And when everything was done and I had the first part of my beauty-sleep my mom said that other people also talked a lot about me on her trip. I looked at her and again I thought that sometimes she's a little daft.  I love her, I really do, but I mean: why wouldn't they be talking about me, huh?? She also said those people were so kind that they got me presents! What? and she only takes those out now?? Are you kidding?? I immediately started playing with it, it was so cool! But I got tired again really quickly, which is to be excused as I am sure you know. Thank you so much, unknown people! That was very kind of you! I love it!