It's winter once more and I have always, passionately, hated this season. Nothing good has ever come of it and I don't think I'm made for it at all.
But here I am. 12 months on. I guess it's one of those dates where I should write something, right?
Three years ago today I made the decision to take one of my dog's legs.
Two years ago today I desperately celebrated that said dog was still with me and not in too much pain.
One year ago today we got the first snow of the season and as happens in winter things died.
Manni died, big parts of me died, all the flowers in my yard died, happiness died, empathy died, light died. I kept feeding the birds in my yard so they wouldn't die on me too.
The birds survived and their offspring brought sound back to my garden, my flowers came back eventually, too -spring does that, I heard.
Happiness and empathy pop in occasionally to see how I've been but they don't usually stay for coffee. I should probably tend to them more.
Little rays of sunshine try to bring a little light, one of them has a name and has warmed me up some.
Manni is still dead though and that's a part of myself that I will never get back.  He was an asshole, up there with the best of them. He was independent, opinionated, pig-headed, very physical and a danger to himself and others, a show-off and a loudmouth. He would do anything to have his way.
Which means he was exactly like me. I saw myself in him all the time and even when I was at my wit's end with him again and in absolute exasperation once more I was smiling on the inside because I knew exactly what he was doing because I would have done the same thing.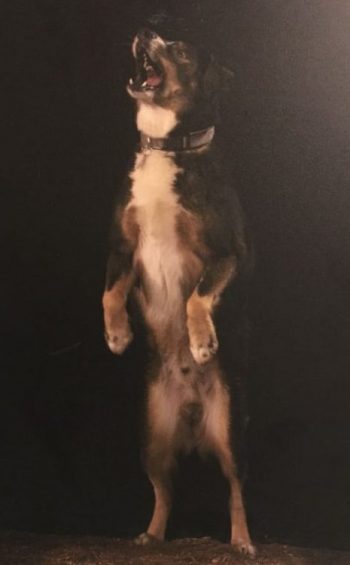 Manni would also have gone to the death for his friends, he was extremely quick-witted and clever and all the smart-ass thinking-games we got him only kept him occupied for a while. He was an over-achiever in all dog classes we ever took and people would comment on how extremely well-behaved he was -until the class let out, I opened the door and the dog took off not to be seen again for 20 minutes. Manni could have given lessons on exuberance -not that he would have wanted to. He knew of the importance of physical and mental exertion and he didn't handle being bored well. In the last six months of his life it became so hard on both of us to fulfil these needs but sometimes it's enough to bring your noses to the same level and literally smell the roses together.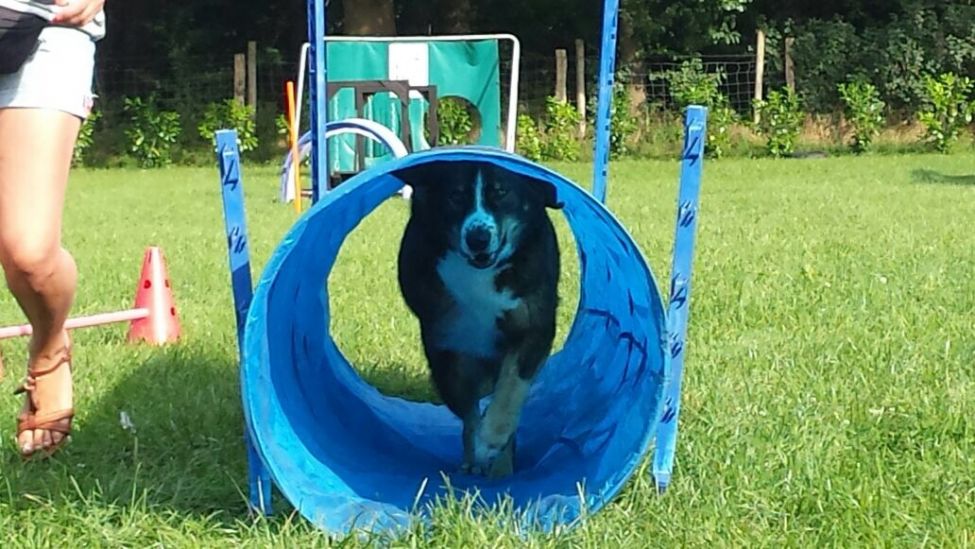 During his last months Manni became more dependent, he didn't just tolerate physical contact more he initiated it and had to be touching me most of the time.  He also came to me for protection. While before I would always say that his ego was five times the size of his body and I never had to be scared anywhere, even in the dark, it was now I that protected both of us and Manni came to seek shelter between my legs. Even before the last diagnosis this should have given me pause because it was so unlike him. Looking back today there are many things I wish I had done differently. Not everything, because I do think I did a pretty good job of researching, trying, not outwardly giving up, and also of trying to make every day an adventure for my adventurous soul. I know that guilt is part of the grief process I only  thought I'd be over that after 12 months. However, I am still hoping I didn't put him through too much, didn't let the pain go on for too long, didn't make that original decision for my own sake.
My life has changed so much in the last 12 months that, when I pause to look around me, Manni wouldn't fit in it anymore but maybe that is why I decided on this path: it gives me less time to look around. I sometimes sit on my windowsill, taking a drag on my cigarette and I feel my eyes fill up. I have come to realize that I use Manni as an excuse a lot to let myself fall into a little bout of deep sadness. What I mean is that something happens during the day that makes me unhappy and I use memories of Manni to let myself fall deeper into the hole of the day. I realize how unfair this is to him and I will try harder to stop doing that. Sometimes, however, I have been able to "conjure" him. When this happens he comes running toward me, on all four of course because that's how he was always meant to be. He comes to say hi and then eventually he takes off running. When I am on the train now the rails take us through many a field and I always picture Manni in those open spaces – he would have loved that so much. That's the one good thing about winter maybe: it's always dark so I don't have to look at those fields as much anymore.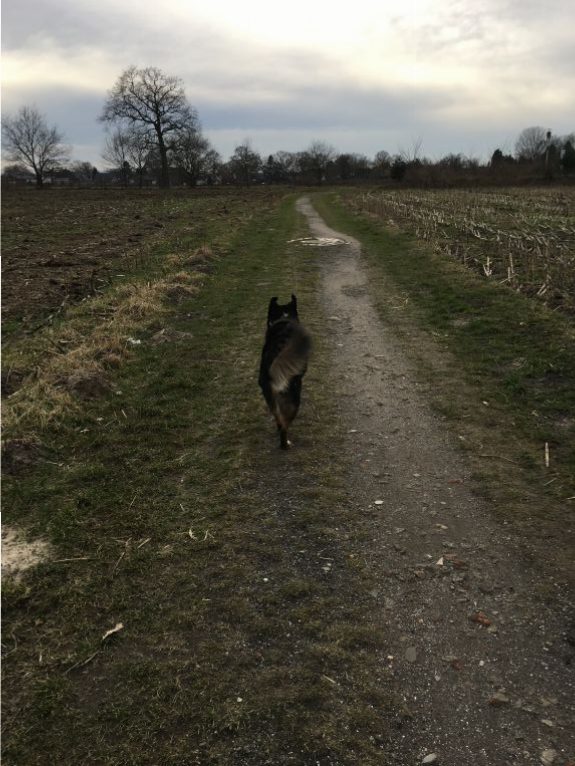 I took the day off today although I am not really sure why. The better to stare at the patch of dirt that we put the urn into, wondering if it has dissolved yet and if his ashes are part of the ground now? None of it matters, really. I will just clamber on in my life, as we do, trying to make myself appreciate all the little rays of sunshine and striving to tend to happiness and empathy and sometimes to stop and smell the roses by myself. When I am not busy doing that I miss Manni.