I was thinking about calling this post "Poetry in Motion" but then I thought that's maybe a liiiittle over the top 🙂  Maybe it should be 'Pawetry in Motion' 🙂
Still, I love the way our tripawds are able to move and here's a little 'motion study' from our (very) early morning walks. At least we get the early twilight by now.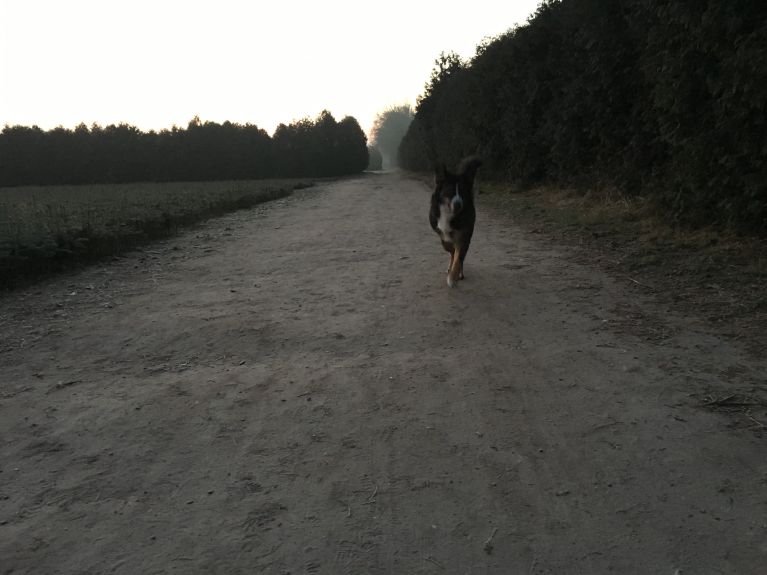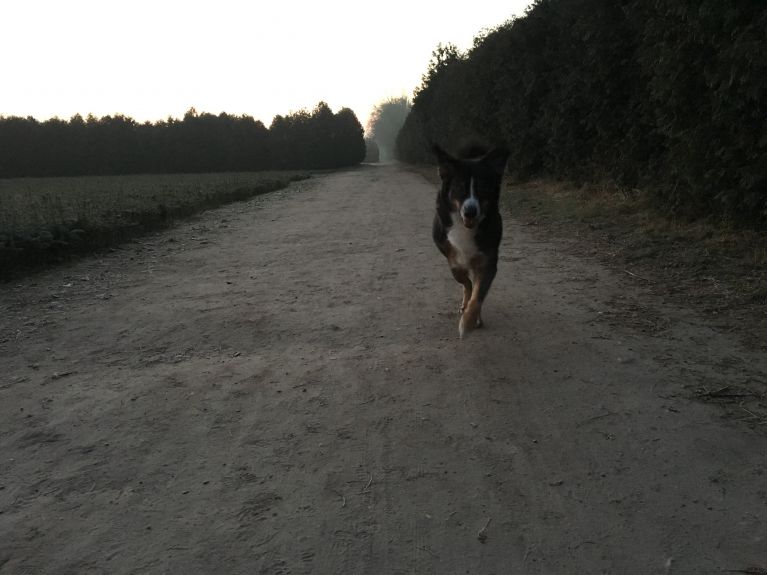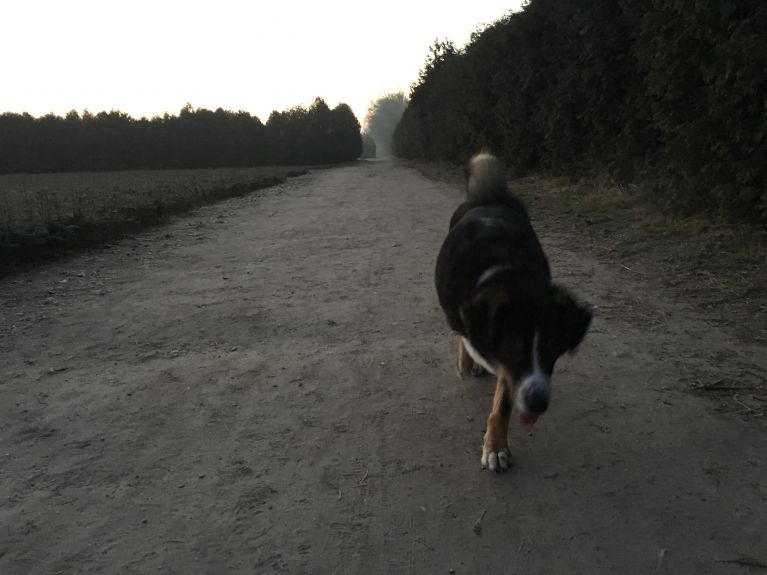 Another bodypart that just can't be overlook for its prominent features (even if you try, you just can't look past it…) when studying tripawds in motion is, of course,
THE TONGUE  🙂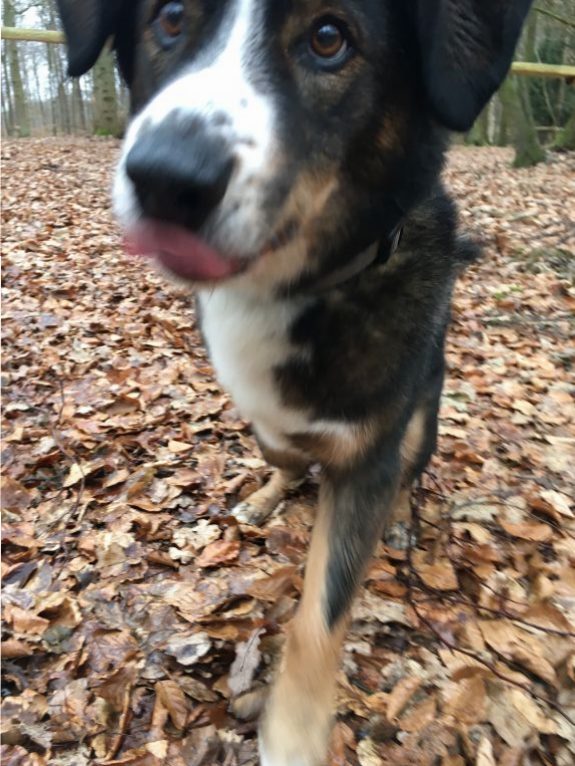 (I have this theory now where I am convinced that Manni uses his tongue for balance. If it were a few inches longer he would use it as a leg 🙂 )
And I don't know about you all but while obviously all of our dogs are a bundle of joy and cute as can be the things that get me most are noses and, of course,
paws! Glorious paws! There's just nothing cuter, especially fast asleep and dreaming: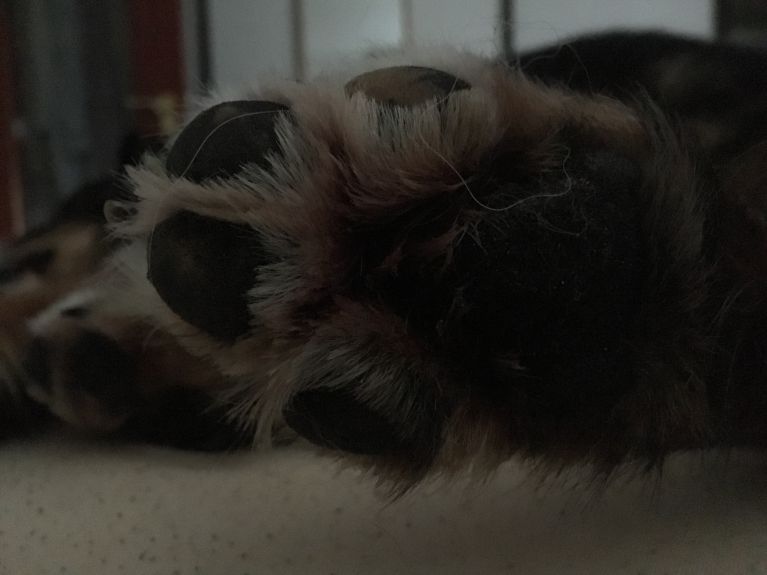 Still plenty of paws left for vivid dreams of course.
I'll leave you with my favorite picture of all times, from back when there where more paws. (This was actually taken during a fotoshoot with my horse, the dog was just more fotogenic 🙂 )
Have a great week, give good cuddles and enjoy
tina & Manni