So the last weekend of January was Manni's birthday weekend. He turned 10! Another milestone for us! Our milestones since the diagnosis included: for all fur to grow back: check. Summer and sea: check. Colder weather and the woods: check. Snow! For him to see snow again!!: check (could have been more though). Live through Christmas and into the new year: check. His 10th birthday: check!!
Since I am afraid of what happens if I run out of milestones the next one I set is my birthday in April. This year is the year of big birthdays for all three of us. All of us celebrate the next decade so he had better stick around for my birthday as well.
So after we celebrated Manni's birthday with his friends at the dog park I talked to him at night about what he wanted to do with the rest of the weekend:
Hey! That's a great idea! We had not been there in a while. Ok, that's decided then.
So the next day we packed our things and off we went. All in the spirit of Manni's milestone birthday! 🙂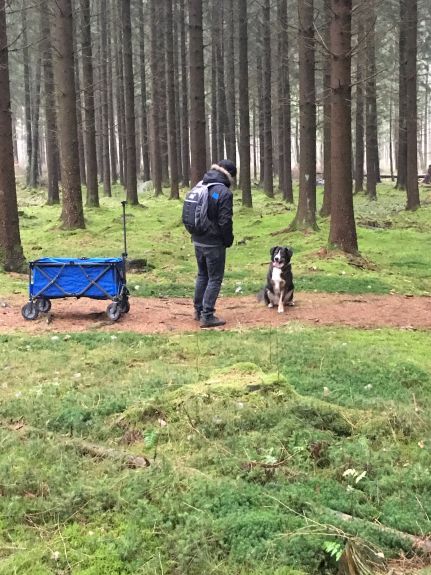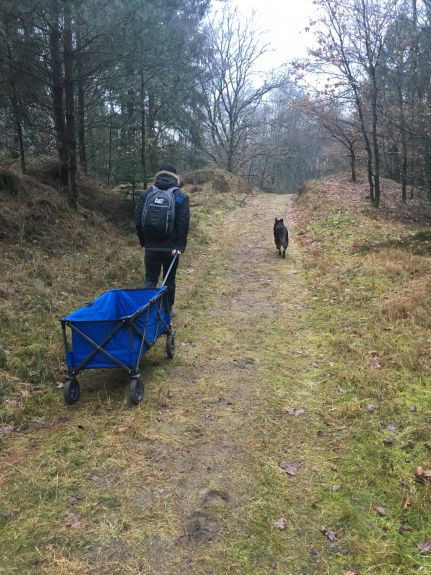 That is one of the trips that we have to take Manni's buggy, or cart along because you can walk for miles there and that's just a little too much for a tripawd. While he doesn't exactly love his cart he has it figured out by now that if he gets exhausted he stops at the cart and puts his front paw up so we can lift him into it. Smart pup that!
The place is gorgeous and we had a picnic with cake and coffee for the two-leggers and a birthday-bone for birthday-boy.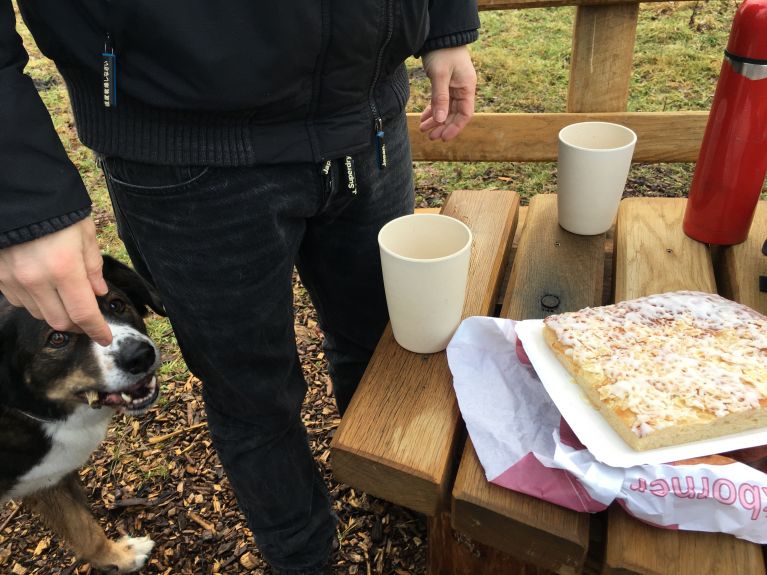 The last leg of our trip to took us to the part with the lakes. Even if it's freezing Manni loves to cool his feet a little and sit and play in the sand. We are just along to enjoy the view: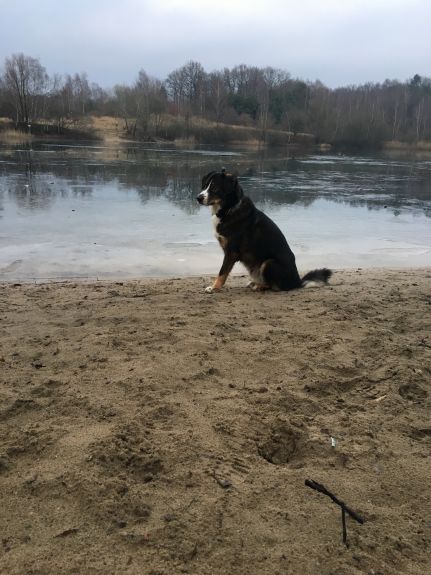 "Don't worry mom, I have everything under control!!"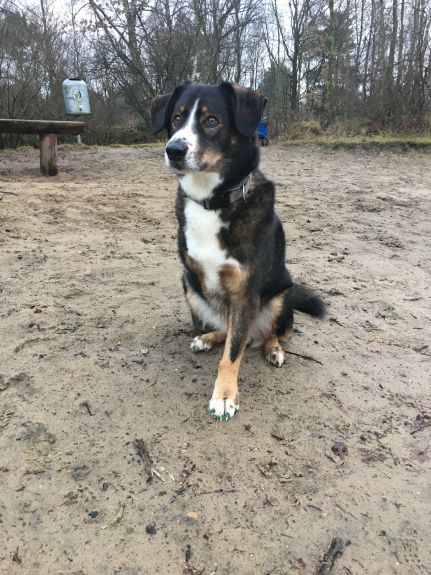 Afterwards, all of us were pretty exhausted but very happy and relaxed. Manni went straight to his bed. We found that we really have to work on his definition of right direction/wrong direction 🙂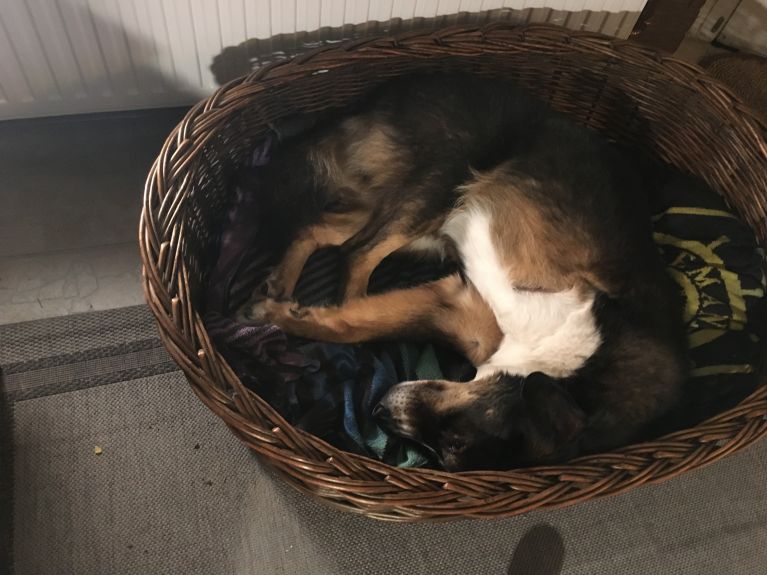 So after dinner that day it was more than about time to go to bed. And to enjoy time together. After a wonderful "together-day" like this, if you were to look for us, you would find this: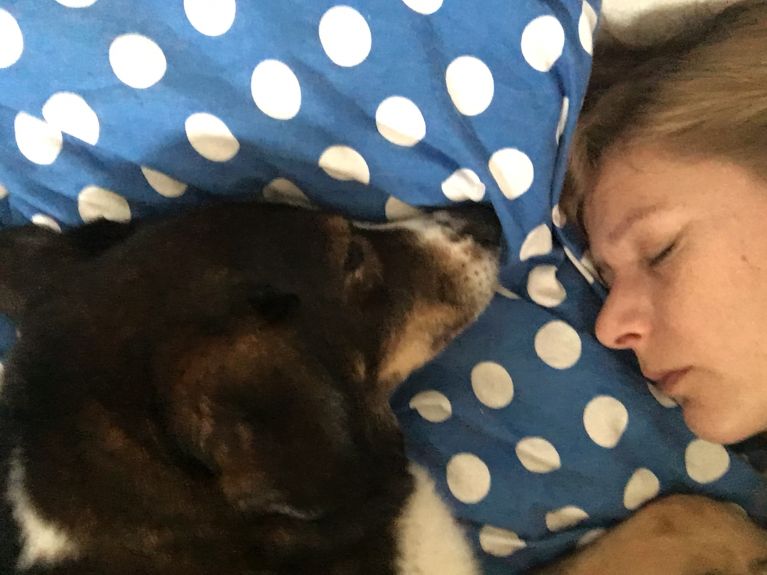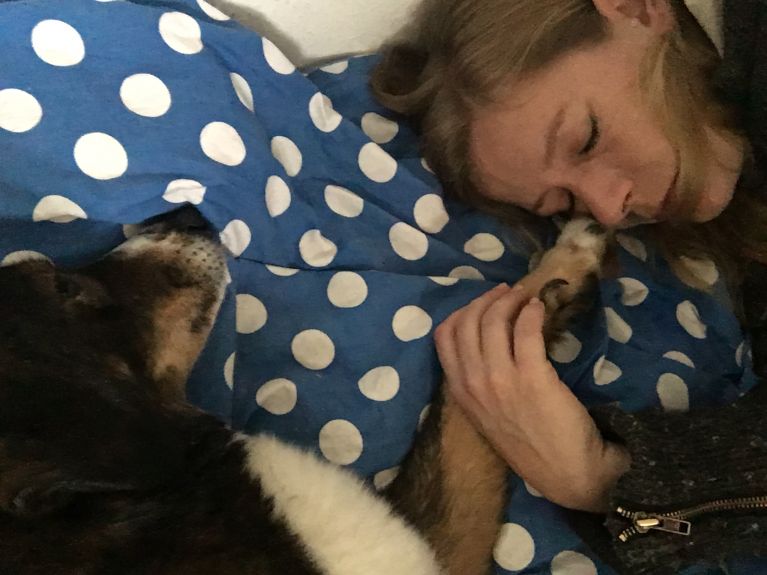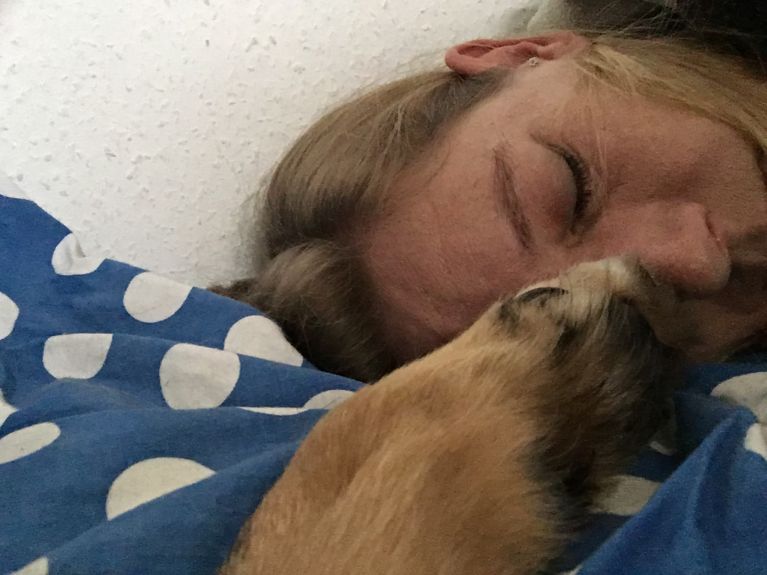 Not sure who's watching over whom, but I guess it doesn't matter.
Never has time together been more precious than these last 14 months. Let's make it 14 more.