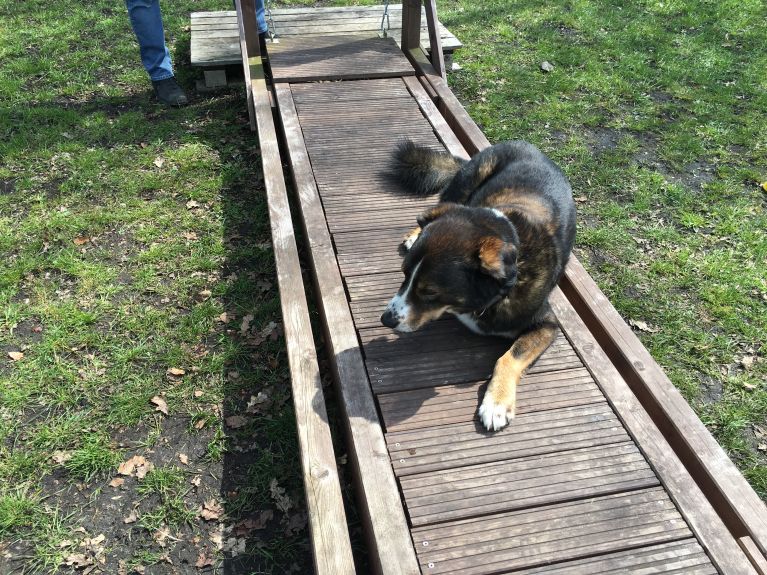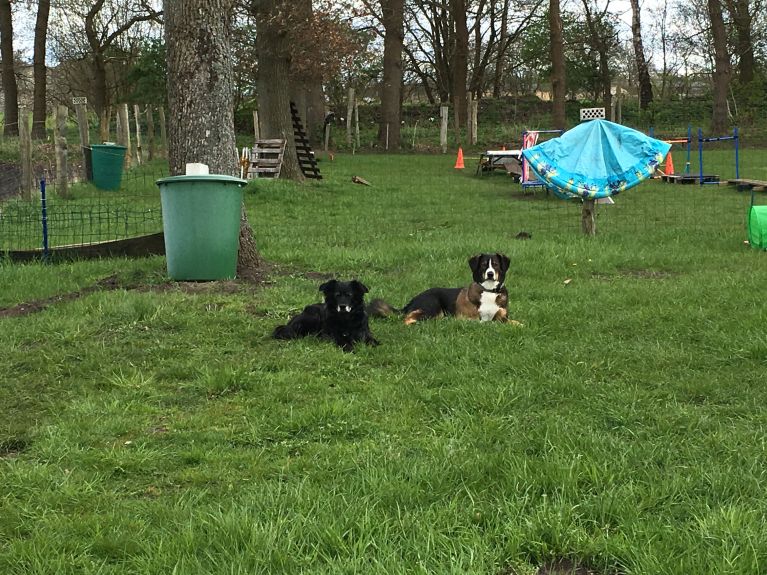 Now, since I wrote my last post on a not-quite-so-happy note I thought I would just share my experiences in terms of post-op rehab with you. I'll try and show a few short videos, if you would like to bear with me.
I found a -in my eyes- very capable physical therapist for dogs right after I got Manni back from the clinic. And while we started out with massages we went to little exercises to up his balance, coordination and muscle power. We then progressed to a group for handicapped and older dogs, with parcours and trails, specifically designed for this. And let me tell you: it worked miracles for miracle-dog. You could almost watch the muscles being built up and his balance getting better everyday. I'll show you two videos from the class, but keep in mind: all those little obstacle-thingys are self-made by the therapist and her husband so any of you that are higher up in the DIY-league: go ahead! 🙂
And no, that was not one of our more motivated days and also one of our last rounds… 🙂
What I got to take from these exercises is, most importantly QUALITY TIME WITH MY DOG!
Additionally I got all these ideas I got to take with me for when we go on our walks. And different, uneven grounds and surfaces make for good practise, too, as do these little exercises: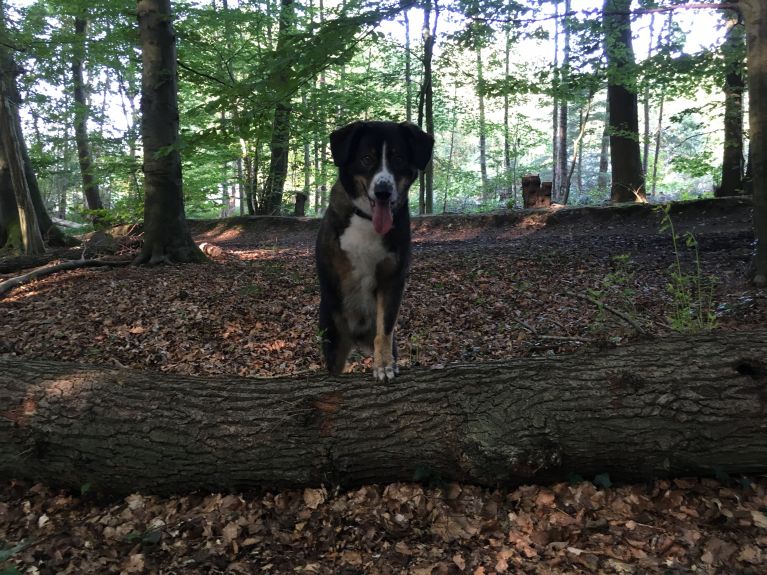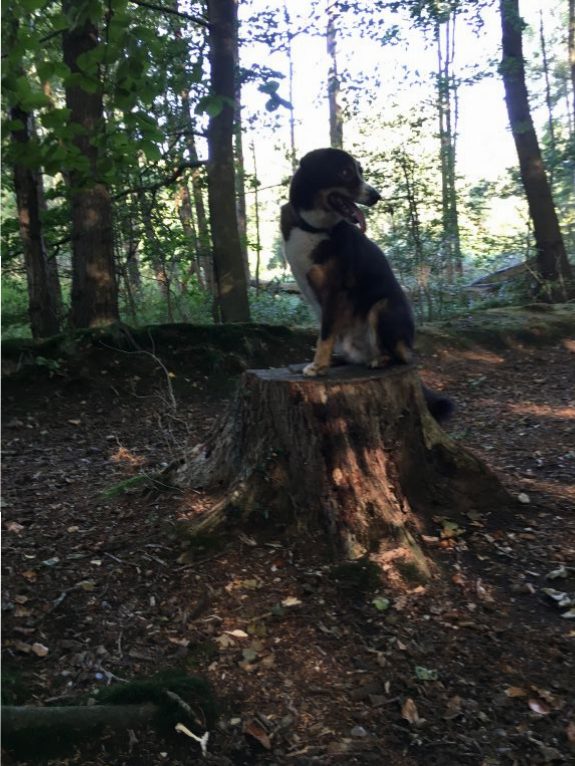 I also make sure I vary my rounds with Manni, not just for more excitement and different scents but also for the different grounds and trails.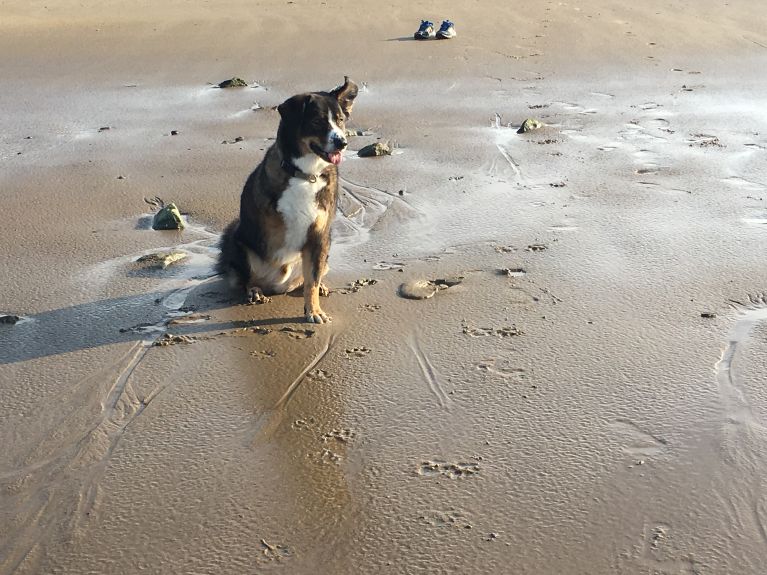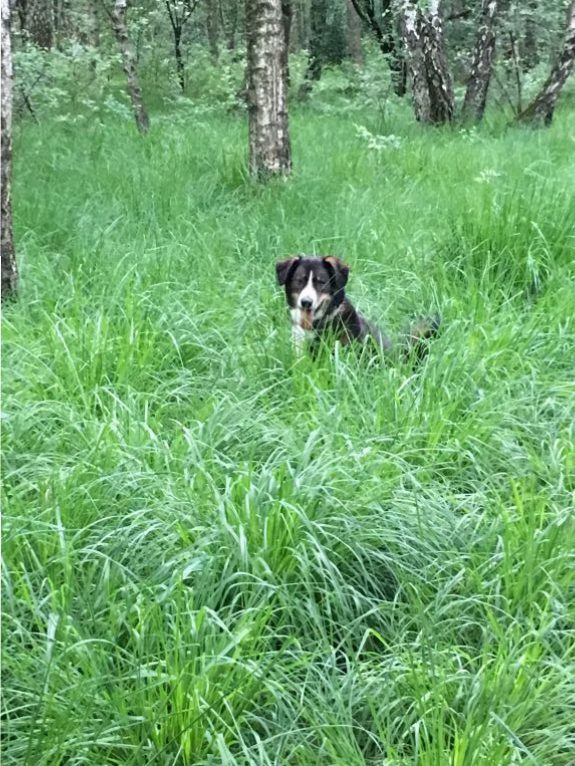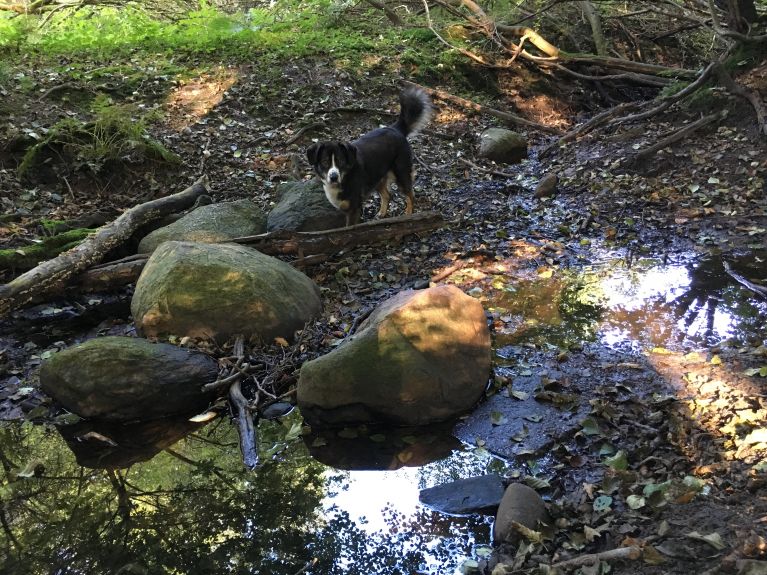 And at the end of the day, this is my view from the couch: