So, according to Manni this is THE best season by far. I don't agree at all. I hate the cold, I live for sunshine and warmth. However, one of my goals in this awful journey was for Manni to see snow once more. And finally we got some. Not much, mind you, but enough for him to roll in. He never does that, unless it's cold and snowy.
One happy camper I have now! 🙂 He is actually full of energy now, which I put down to the cold temperatures (it doesn't necessarily work this way for me I might add…).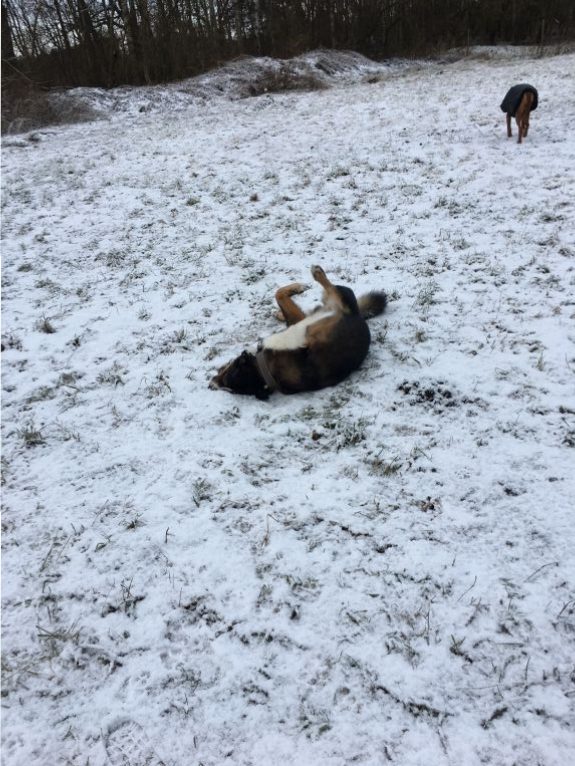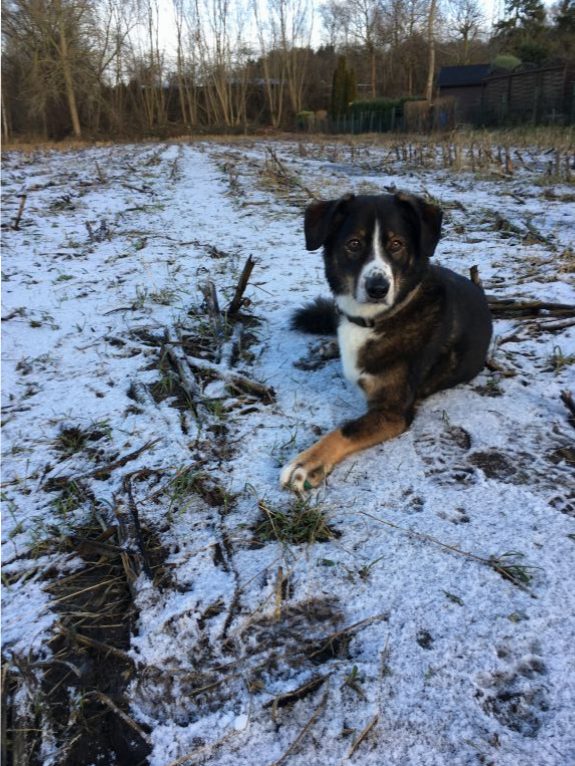 So I try to make the most fun times for both of us at every opportunity. Since it still gets dark waaaaay too early some of this we have to do at home:
It is so good to see him play again. There were times I wasn't sure I would see this again.
And lastly: I found that this whole journey, the last 13 months, left a pretty deep impression with me and I wanted to do it justice. so I got this and I am really proud: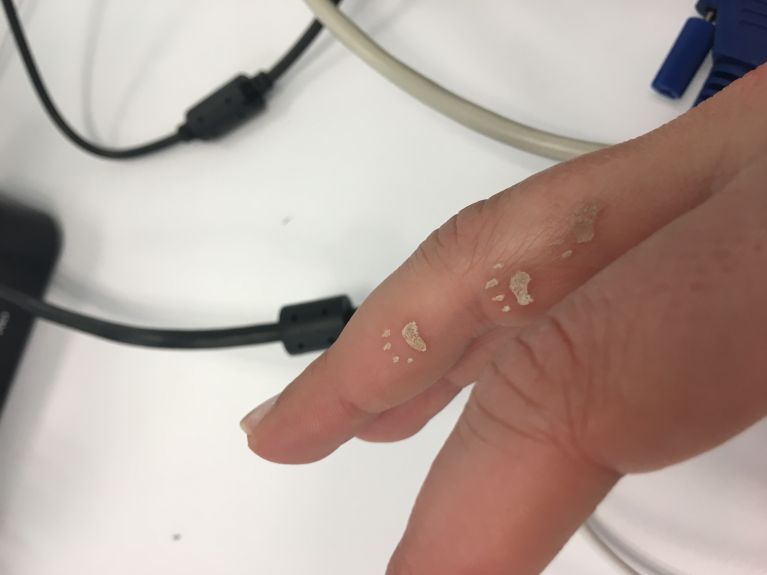 (it's 3 paw prints, the picture doesn't do it justice)
So, no matter what happens: Manni will always stay with me.